Maple 88 Mexican Kitchen & Cantina is now Pueblo Bonito!
Omaha's gastronomic landscape is continuously evolving, and the latest buzz in the city's vibrant food scene is the rebranding of the beloved Maple 88 Mexican Kitchen. The establishment that has tantalized the taste buds of Omahans is now transitioning to a new identity: Pueblo Bonito Mexican Restaurant Bar & Grill.
Embracing Change While Keeping Traditions Alive
The change is more than just a new name; it's a promise of maintaining the cherished flavors and experiences that have made the restaurant a local favorite. Despite the new branding, patrons can expect the same delectable menu, exceptional service, and the familiar, welcoming atmosphere. The owners, dedicated to preserving the essence of their culinary offerings, reassure their loyal customers that the essence of what made Maple 88 a culinary landmark remains intact.
Pueblo Bonita continues the legacy.
Continuing the Legacy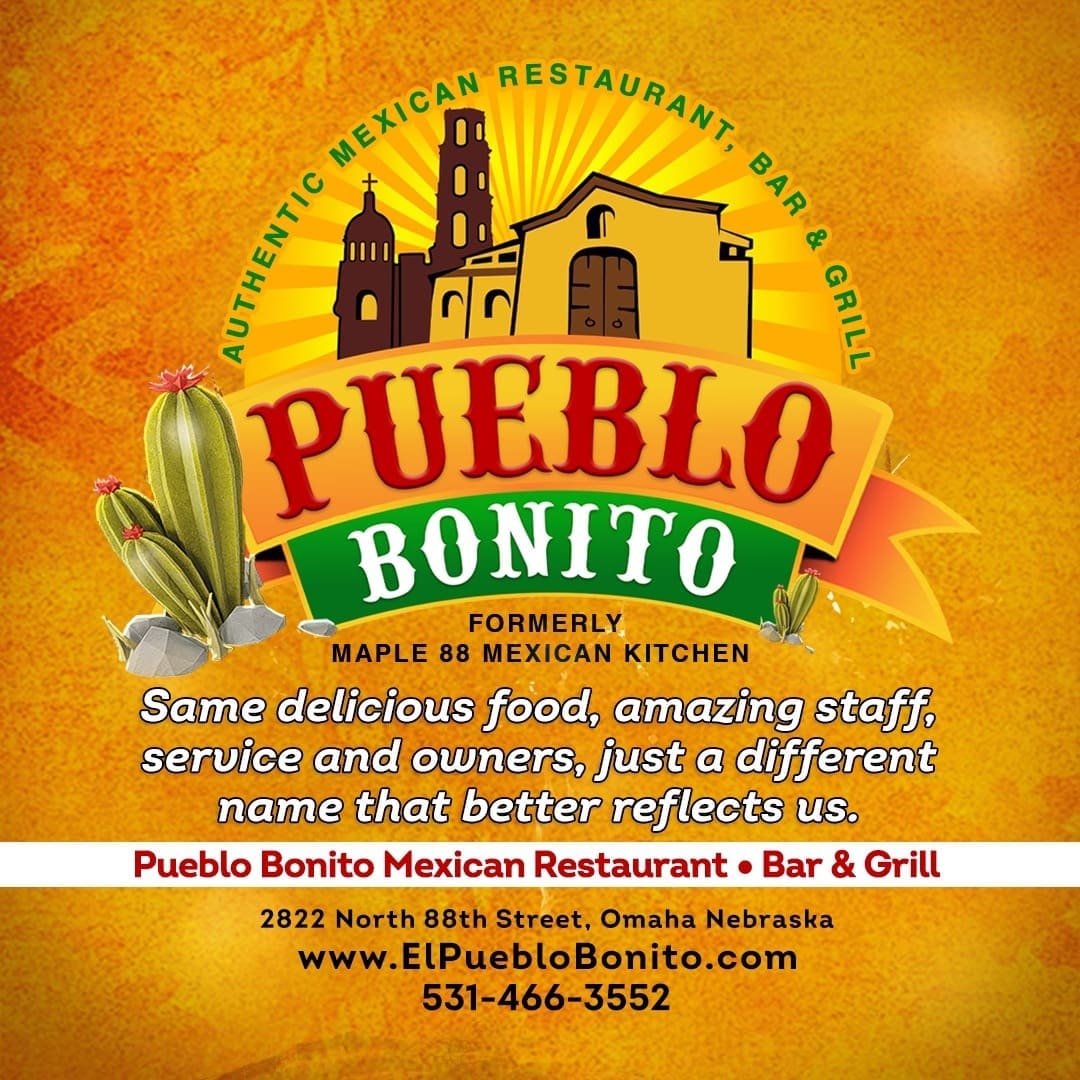 Located at the prime spot of 2822 North 88th Street, Omaha, NE, Pueblo Bonito stands at the crossroads of tradition and innovation. The familiar site continues to serve its patrons from breakfast onwards, maintaining its regular hours of operation. The rebranding process also extends to its online presence, with updates being made to the restaurant's website and social media platforms.
A Seamless Transition for Patrons
To ensure a smooth transition, Pueblo Bonito keeps its existing contact channels open. The same phone number, (531)466-3552, remains the point of contact for reservations and inquiries. The restaurant invites its guests to engage with their rebranded social media pages, encouraging the community to share posts and flyers to spread the word.
Check out the menu at Pueblo Bonita here.
Mexican Food Omaha
This exciting transformation of Maple 88 to Pueblo Bonita is a testament to Omaha's dynamic and ever-evolving culinary scene. The city, known as a food lover's paradise, continues to surprise and delight food enthusiasts with such innovative changes. Pueblo Bonito is poised to be a beacon of culinary excellence, contributing to Omaha's rich gastronomic tapestry.
As Omaha Food Magazine, your ultimate guide to the culinary scene of Omaha, we invite you to explore and experience the new flavors and continued traditions at Pueblo Bonito Mexican Restaurant Bar & Grill. Join us in celebrating this new chapter in Omaha's vibrant food story.
Image Credit: Pueblo Bonita